New Australia Travel Book Launched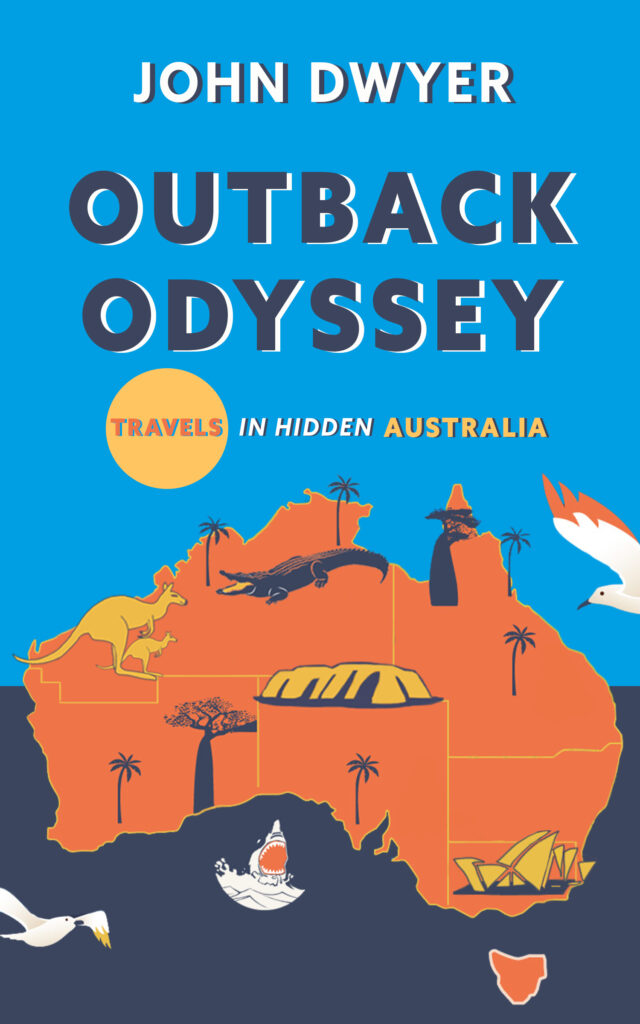 I'm thrilled to announce that my latest book is available. Outback Odyssey: Travels in Hidden Australia describes my travel adventures as I trek across Australia from Perth to Sydney, taking the road less travelled and visiting unknown Australia.
The story goes that my fore-fathers had caused trouble for the British around the 1800s and were put on a ship, presumably bound for the convict sites of Australia. A storm caused the ship to take shelter in Castletownbere where the Dwyer brothers escaped and swam ashore. They hid there until the ship left and ultimately settled in the area and never left. I wanted to visit Australia to see what they might have missed. Turns out, a lot!
During my travels, I explored unknown Australia from abandoned mining towns to the ancient rainforests. Whether being stalked by sharks on stunning coral reefs, watching for deadly crocodiles while camping, avoiding suicidal kangaroos on the lonely roads, I detailed my observations on Australian life as well as highly entertaining anecdotes on the extraordinary geography and history of the country.
Join me on an epic journey through the land Down Under.
The book is available in both paperback (Amazon only) and digital download from the following retailers: