It was my last full day in Lisbon so I planned to spend it in Belem. I took the tram from the city centre directly to Belem. Unlike the old train stock I had been enjoying during the week, this was modern and fast. Visited the fantastic Jerónimos Monastery with its amazing architecture. It took nearly a hundred years to complete and it is richly decorated with intricate Manueline architecture. There's a small church where my adventurer hero Vasco de Gama is laid to rest. Unlike he monastery, the church is free and you don't need to join the queue for the main building.
Tip: Buy your ticket online for the monastery and avoid the long queues. If not, there is a separate queue for the ticket so don't join the entrance and discover you have to leave to get a ticket.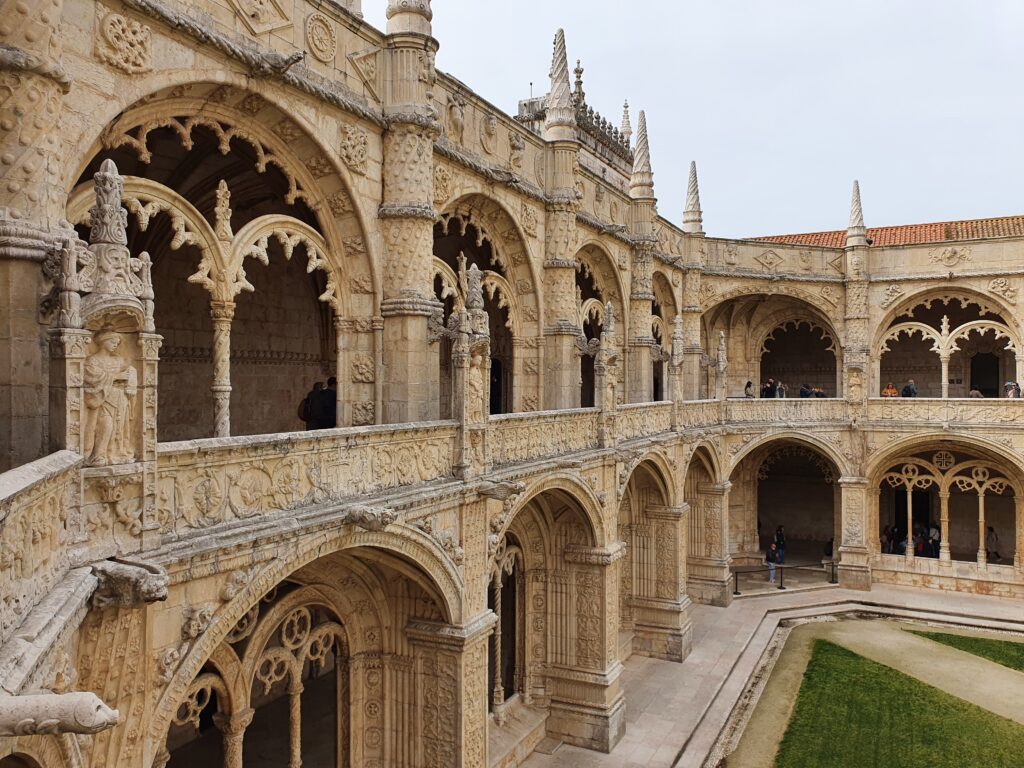 After I left the monastery, I crossed the busy street towards Belem Tower. This was built around the sixteenth century and used to be in the centre of the estuary, guarding the approach from attack. Due to silting, you can now walk out and touch it at low tide.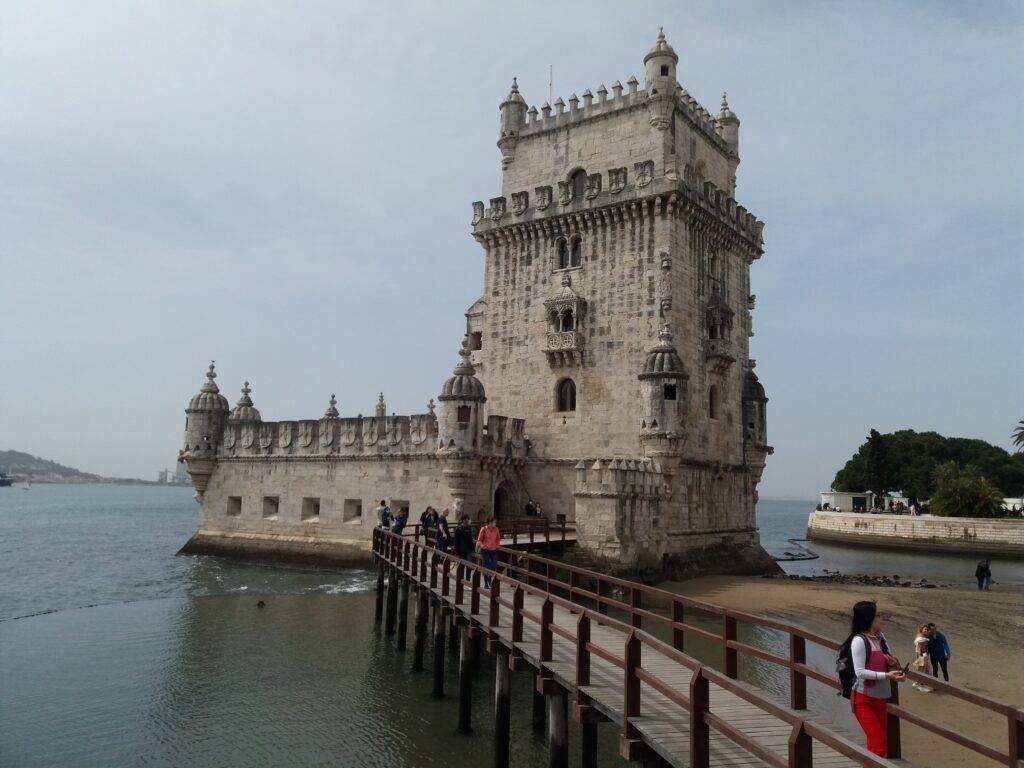 Portugal's Golden Age of Discovery
I also saw the impressive Age of Discovery monument, decorated with thirty three historical figures of exploration, that seemed to reach out towards the sea. Among those honoured are Vasco de Gama, Henry the Navigator and Ferdinand Magellen. It was from here that these explorers launched their epic voyages and established Portugal as a world superpower. Those voyages also brought back riches to fund the creation of the nearby monastery and tower.
I grabbed a coffee and sat on the bank of the river. A flotilla of boats and pleasure craft on the sparkling waters of the River Tagus. Runners jogged nearby.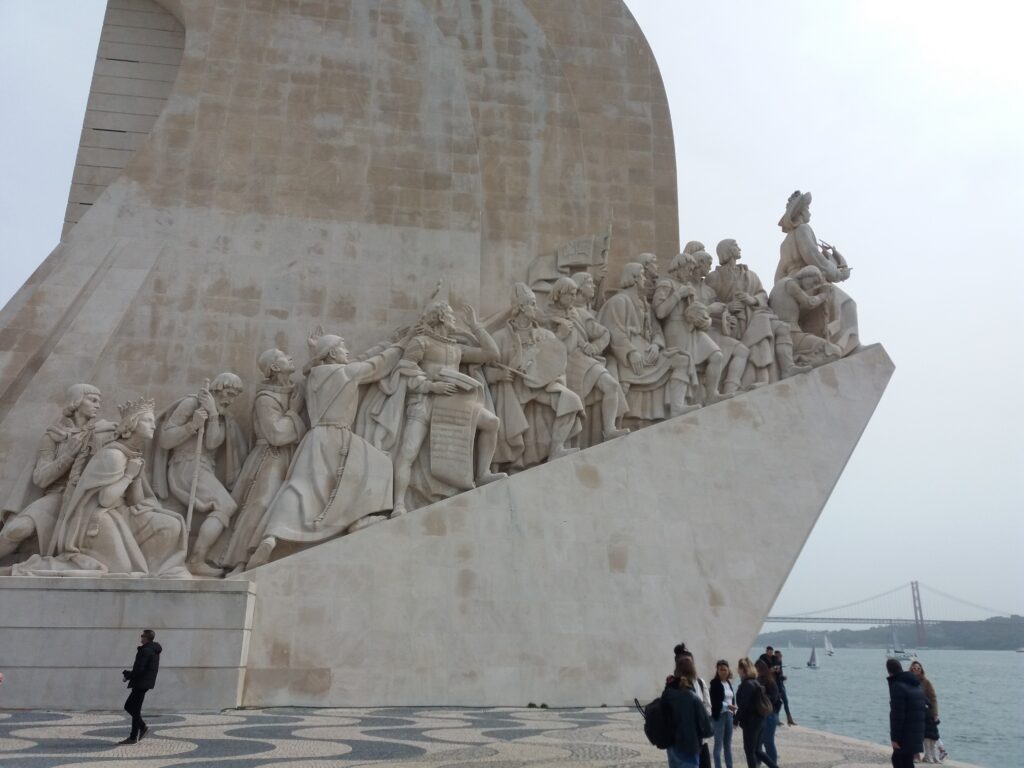 Pastel de Nata in Belem
Belem is also the birthplace of Portugal's famous treat pastel de nata (custard tart). A shop nearby claimed to have made the very first pastel de nata and there's long queues of tourists.
I caught the tram to Timeout Market for lunch. Very crowded and expensive, and it was very hard to get a seat to eat. Not recommended.
Tip: Take tram 15 to Belem. It will bring you directly to Belem and all the attractions there as well as stop outside the Timeout Market.