About Me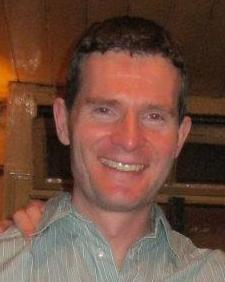 When I was thirteen, my mum gave me a world atlas as a birthday present. Little did she know the effect that it would have on me. As I turned each page, I was mesmerised by the pictures of far-away countries and exotic peoples. I wondered what it would be like to stand on top of Table Mountain in Cape Town, to see the dizzying peaks of the Himalayas, to watch snake charmers in India, or to see the Terracotta Warriors in China. Birthday cake went untouched as I spent hours leafing through that atlas in contented silence, studying the pictures on each page with wonder. When I went to bed that night, I made up my mind to go and see those places for myself. My love of travel was born that day.
Before I was old enough to travel to these places myself, I satisfied my wanderlust by reading about the travels of others. I rode the rocky roads of Asia by bicycle with Dervla Murphy in Full Tilt, experienced the magic of old Tibet with Heinrich Harrer in Seven Years in Tibet, and explored the newly opened China by train with Paul Theroux in Riding the Iron Rooster.
I have since kept those promises I made to myself as a child and my travels have brought me all over to world. I finally discovered what it was like to stand on Table Mountain with Cape Town spread out far below me – it was fantastic.
High Road To Tibet – Travels in China, Tibet, Nepal and India is my first travel book but more will follow.
I'm now living in East Cork, Ireland with my wife and two daughters.