ePub Conversion Service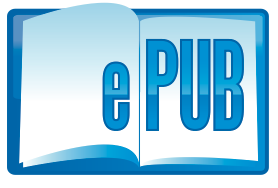 ePub can be considered the universal eBook format, accepted by Apple, Kobo and Smashwords. My ePub conversion service will turn your document into a fantastic looking eBook that will be validated and accepted first-time by all retailers.
I take special care to produce an ePub book that not only looks great, but also is validated against the standards set by the International Digital Publishing Forum (IDPF).
I use EpubCheck, the industry standard, to ensure the formatted book fully complies with all ePub standards. To protect the privacy of your work, I use the offline version of this tool so your work is very uploaded to any third-party sites.
In addition, there are certain requirements from Smashwords and Apple that must be adhered to. Smashwords do not allow the use of links to other third-part websites such as Amazon or Apple. Use of your own author site is allowed. This will be checked and amended according to where you want the file to appear. This guarantees that your book will be accepted first time!
To start the ePub conversion process, fill out the eBook conversion submission form and get your project started.